BARCODE ORDERING SYSTEM
Quickly and efficiently scan your orders, produce a professional print out or email for your customers, and then import sales orders into your Accounting System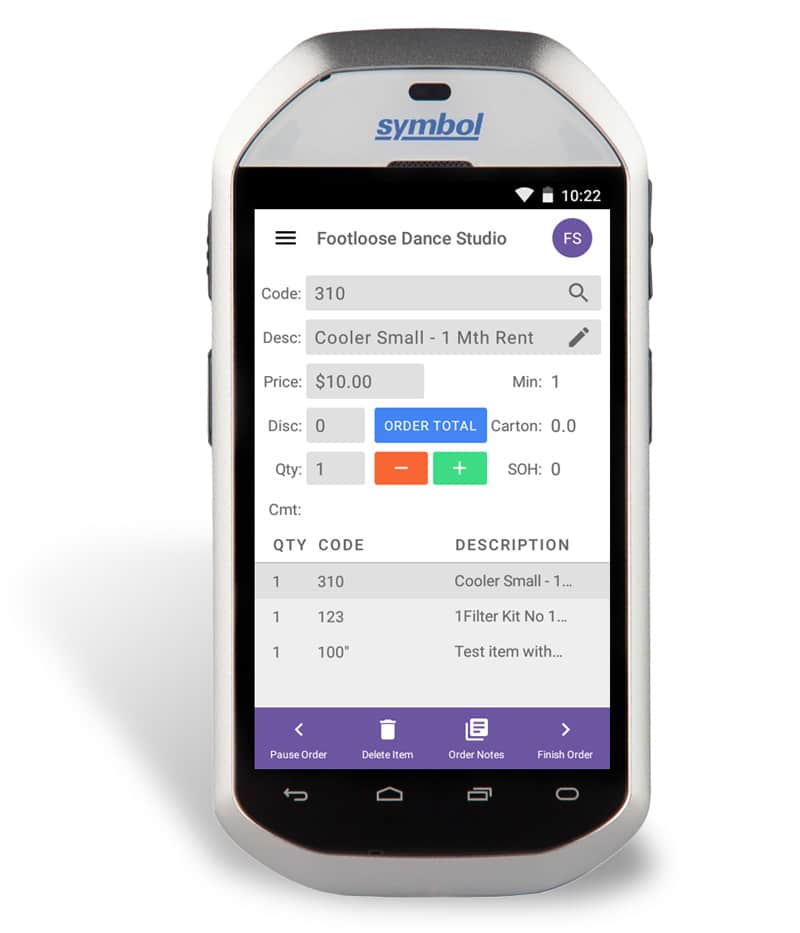 Using FairScan allows you to take bigger orders, faster all whilst reducing mistakes due to messy handwriting or manual data entry
The FairScan Barcode Ordering System allows businesses to scan their orders at Trade Fairs, Showrooms and with agents/reps on the road.  Once the order has been scanned then a professional print out or email can be provided instantly for the customer.
Live reports are then available which detail total and daily sales figures, exactly how many of each item has been ordered and how many are remaining.
Orders can then be imported into Accounting System saving hours of manual data entry.  This allows businesses to send out proforma invoices or start packing earlier than their competitors and therefore helps to ensure they are first in line with customer payments.
No experience in printing barcodes or using an ordering system is required.  FairScan takes care of all the setup and provides comprehensive training on using the system.  Onsite support is also available at many Trade Fairs throughout Australia to help ensure that any time sensitive questions are answered quickly.
The FairScan Barcode Ordering System will help improve the way your businesses processes orders by ensuring that all orders are captured quickly, accurately and efficiently and then having them imported into your Accounting System ready to invoice.
Using the FairScan Barcode Ordering System will provide many benefits to your business
FAST
Capture orders much faster than handwriting
ACCURATE
No mistakes due to messy handwriting
PROFESSIONAL
Retailers love getting a print out of their order
EASY TO USE
No previous experience required
Setup, training & support
FairScan will be there every step of the way to help
Quick ROI
Take bigger orders then process them faster.
FairScan pays itself off very quickly
Our current and most popular handhelds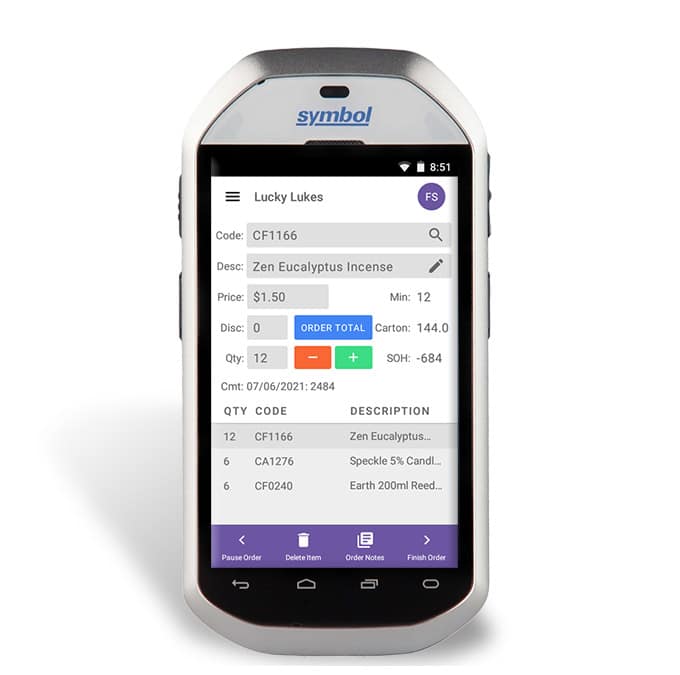 MC40
Modern, fast, easy to use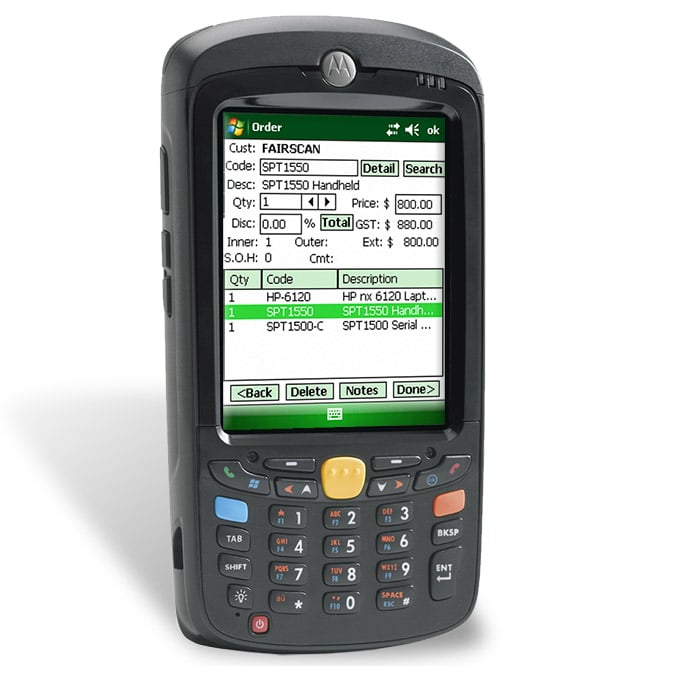 MC55
Classic, rugged, reliable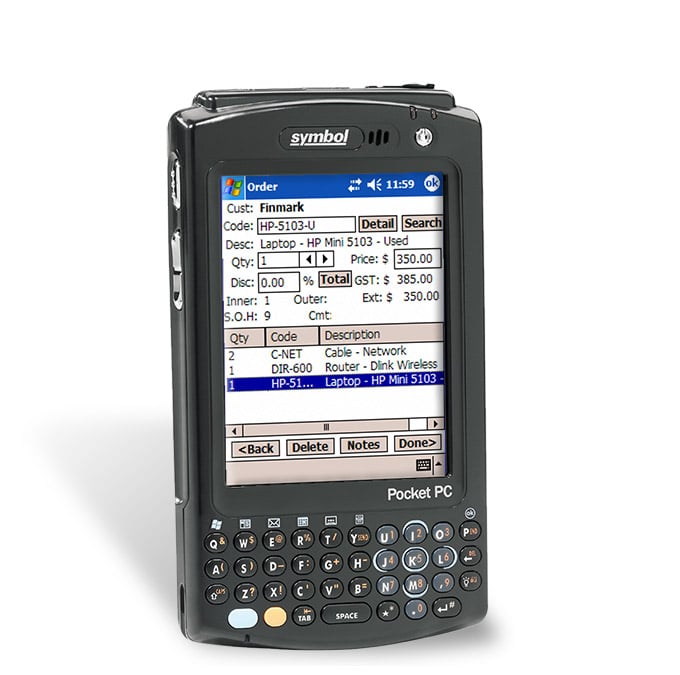 MC50
Cheap, affordable, fairs only
You can use FairScan anywhere that you take orders including;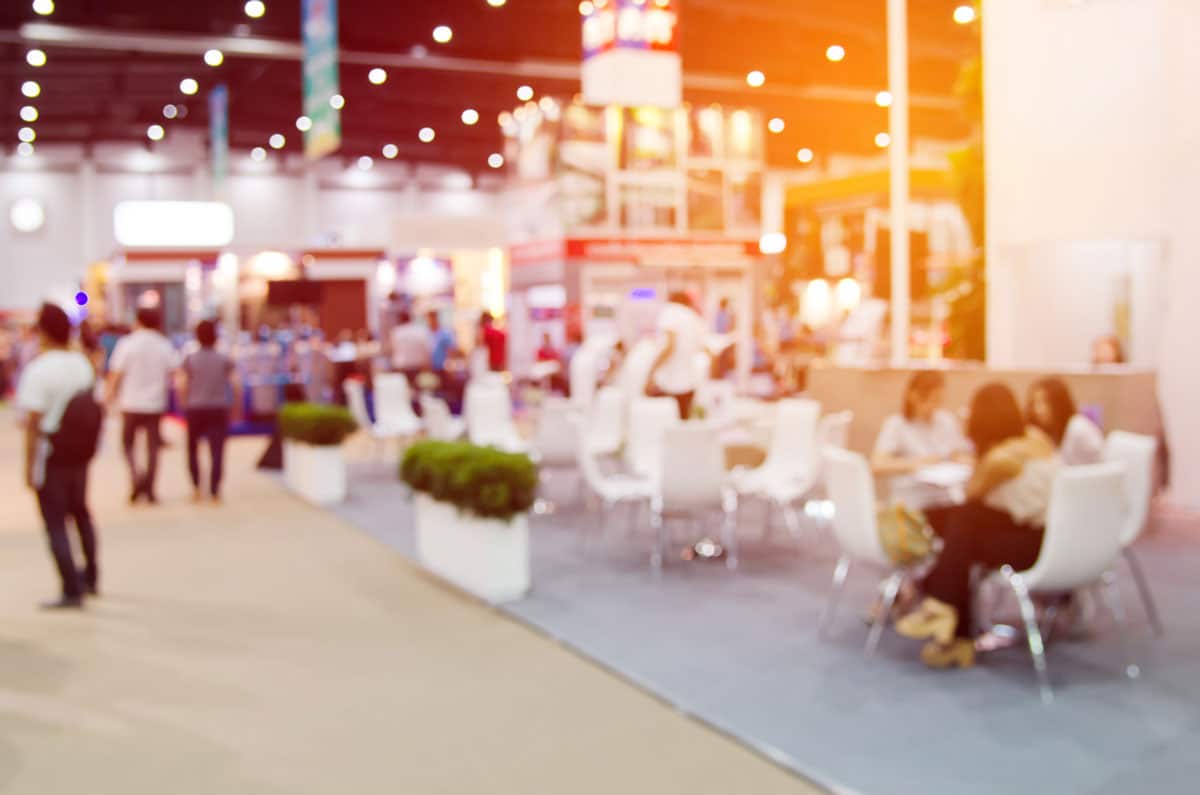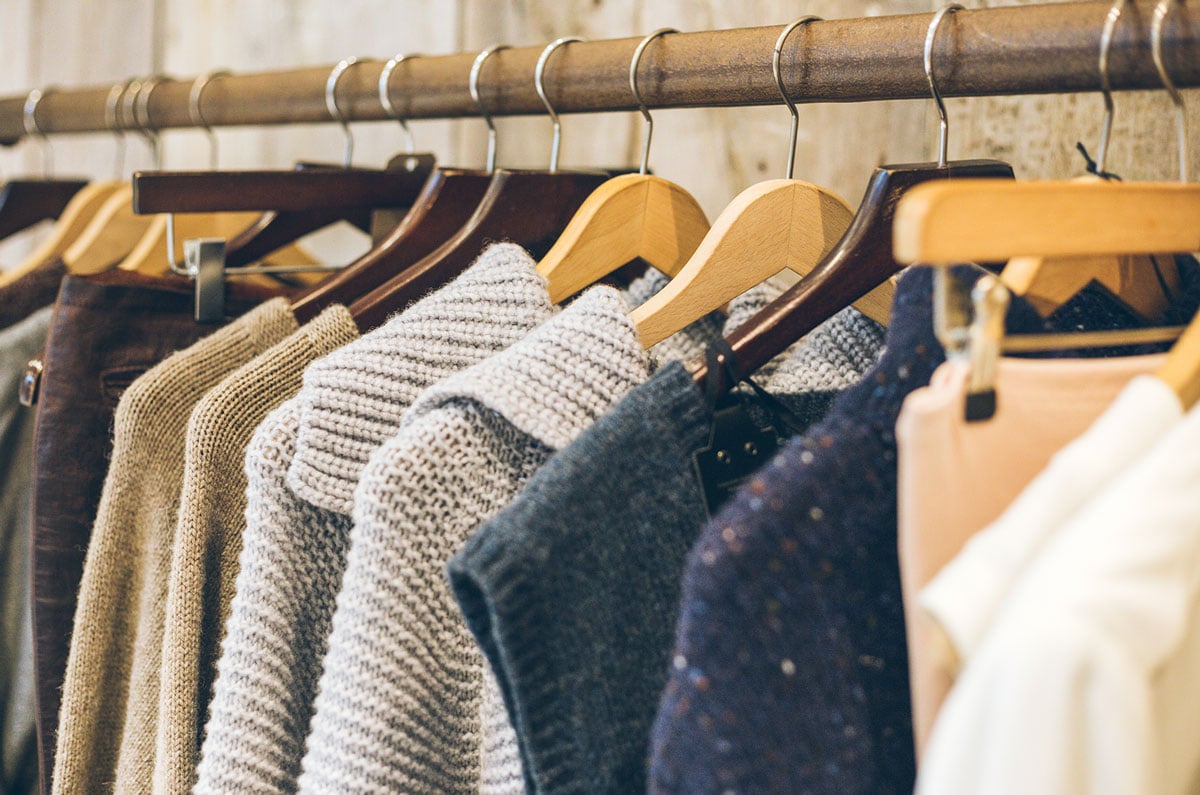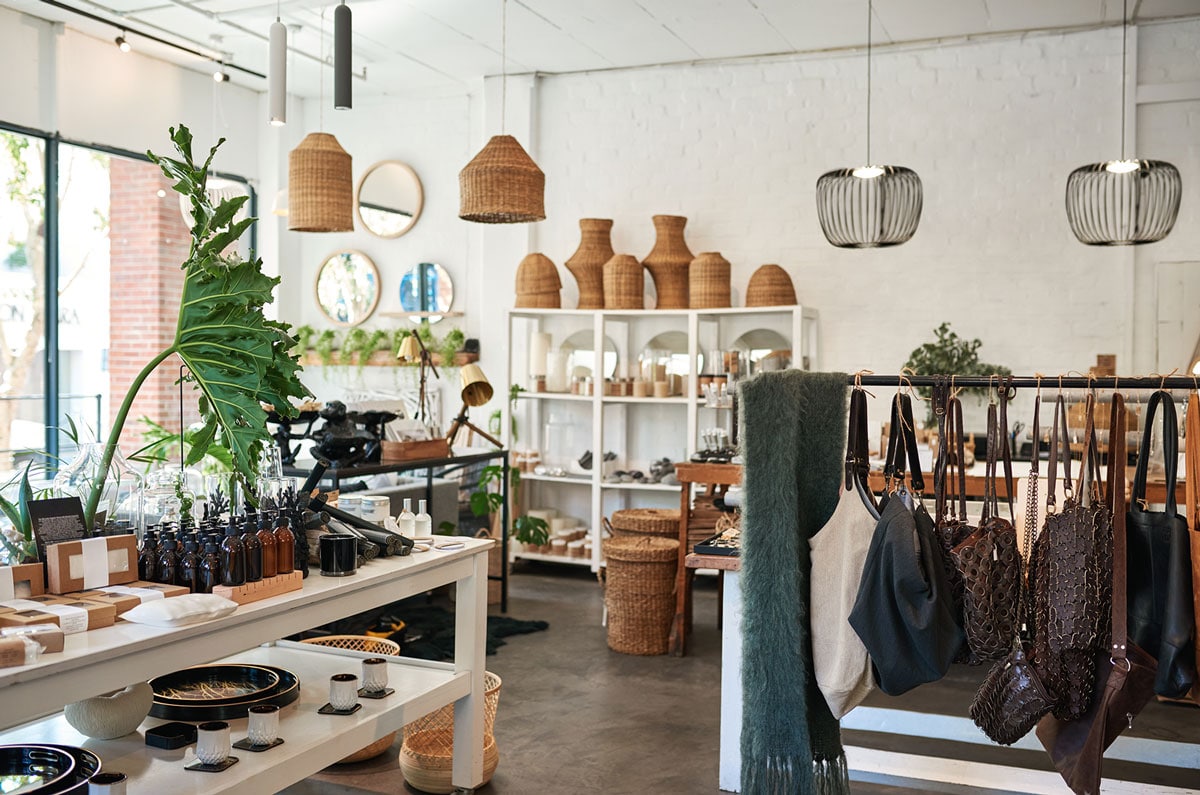 The FairScan Barcode Ordering System has extensive features that will help improve your businesses efficiency and accuracy in an easy to use system.
Take bigger orders faster without any mistakes
All handhelds have an inbuilt barcode scanner.  This allows items to be entered by scanning a barcode rather than manually entering in codes.  Scanning barcodes allows a multiple line order to be entered in the fraction of the time it would take to write each individual code.
DETAILED ITEM INFORMATION
View important item information as the order is taken
Have access to important item information immediately available as you add products to an order.
View stock on hand values, minimum order quantities, carton quantities and other relevant details about the item being scanned.
Instantly provide customers with a print out or email copy of their order
The FairScan Application has the ability to automatically print or email orders when they are downloaded.  This is particularly useful at a Trade Fair as a customer can receive a copy of their order instantly.  The benefit of using Auto Print is that the user of the handheld doesn't have to touch the computer running the FairScan Application.  The first page of an order will start printing within 15-20 seconds from the start of the download.  Also has the option of printing more than one copy automatically.
IMPORT TO ACCOUNTING SYSTEMS
Eliminate hours of manual data entry & eliminate mistakes
The FairScan Application allows for orders to be imported into particular Accounting Systems.  Orders are imported as 'Sales Orders' therefore allowing modification if required in the Accounting System prior to them being turned into Invoices.  This process saves hours of manual data entry work.
SETUP, TRAINING & SUPPORT PROVIDED
Full training and support is provided to ensure you get the most out of the FairScan System
The FairScan team will initially setup everything for you and then train you on how to do this yourself moving forward.
In-depth training will be provided on how to use the system including setup, taking orders and then importing orders to Accounting Systems.  FairScan will provide assistance on everything related to using the system to take and process orders.
Onsite Support is also provided at many Trade Fairs throughout the year.
We have been using FairScan for 18 years for all our order taking at Trade Fairs and on the road with our agents.
We can take, process and then supply orders faster than most due to the efficiency of using the FairScan system.
Thanks to FairScan we have been able to grow our business and we couldn't imagine operating without it.
Using the FairScan System at the fair has increased my average sale because I can take the order faster, and I never have to turn a page which often leads to customers thinking they are spending too much.
FairScan has also eliminated the need to manually enter orders into our MYOB system after the fair which allows us to process orders faster and without any hand written mistakes.
The system is really easy to setup and use and FairScan provides great onsite support for when we have any questions.
We've been using FairScan barcode system over 12 years, both on trade fairs and in showrooms. It helped us to improve working efficiency and save cost.
And also, the most important parts are Luke's reliable service, prompt IT support (making everything easy peasey) and honest advices (not only barcode system).
Much appreciated and highly recommended.
For over 18 years Finmark have been working with FairScan.
The scanners are easy to use for all our staff and have always proved to increase our sales and save time.
Allowing us to obtain genuine leads at Gift Fairs that more than often turn into orders is invaluable for our small business.
Together with the supportive customer service we would recommend FairScan highly.