BARCODE ORDERING SYSTEM
INTEGRATION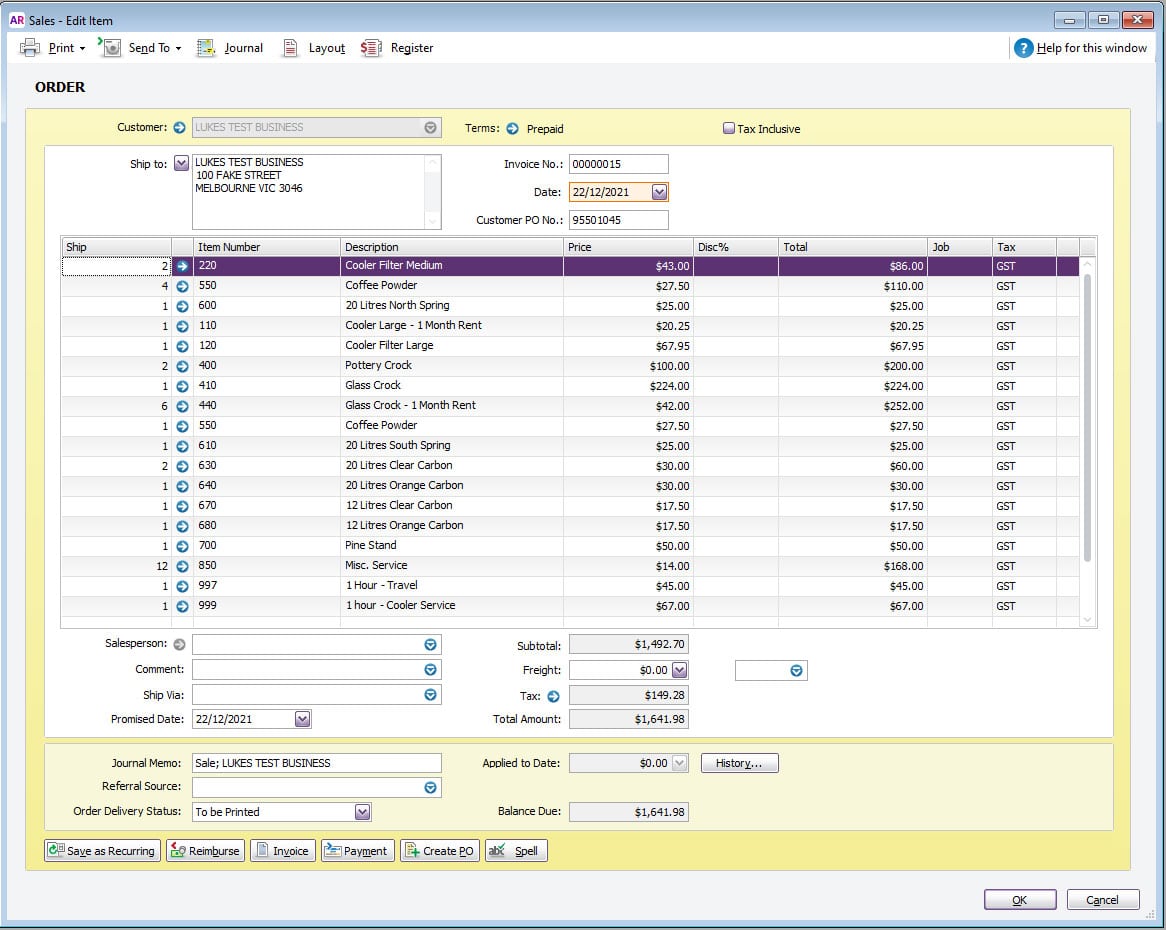 Import to many popular Accounting System such as MYOB where any order captured by FairScan can be imported as a Quote or Order
IMPORT ORDERS TO YOUR SYSTEM
Save hours of time and eliminate user error by importing orders into your Accounting System
​The FairScan system allows users to take bigger orders more efficiently, but the real benefit of the system is when the orders can be directly imported into an Accounting System.  This process saves hours, sometimes days in labour costs of having workers manually keying orders in.
FairScan is capable of connecting and communicating to numerous Accounting Packages.  As long as an Accounting Package can import and export, then the FairScan Application can be configured to link directly to that system.  Some Systems do require an additional module or component to be purchased to enable orders to be imported.  Contact FairScan for more details on how your system can interact with FairScan.
Importing your FairScan orders to your Accounting System has many benefits
EASY
Import 100's of orders in minutes
EFFICIENT
Importing orders saves hours of time as manual data entry is eliminated
PROCESS ORDERS FASTER
Send proforma invoices to customers faster ensuring you are paid first
IMPORT AS ORDERS
Once imported, freight can be added to orders, adjustments made and then converted to an invoice
ELIMINATE MISTAKES
Avoid user error where users enter the wrong code when manually entering orders
MULTIPLE SYSTEMS SUPPORTED
FairScan supports multiple Accounting Systems so if you change systems you will still be able to import
If your business uses any of the systems below for your invoicing, then you can eliminate the need to manually enter orders.
With FairScan orders can be imported directly into any of these systems saving hours and hours of manual work as well as eliminating user mistakes!
FairScan integrates with the following systems.